Linda Picker-Johnson, ANP-BC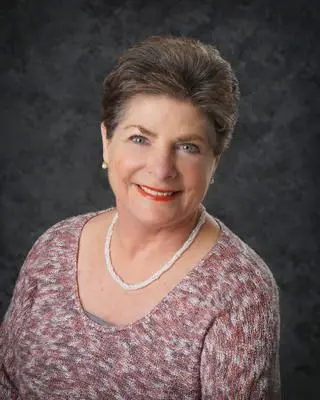 Linda Picker-Johnson is a Board Certified Adult Nurse Practitioner as well as Board Certified in Advanced Diabetes Management. She has over 30 years experience in the health care field. She graduated from Maryville College in St. Louis, Missouri, Suma Cum Laude and went on to graduate with honors from University of Missouri, St. Louis with her MSN and Adult Nurse Practitioner degree in 1995. She did her internship at Fort Leonard Wood Army Post in St. Roberts, Missouri.
She has a strong background in Internal Medicine with an emphasis in cardiopulmonary care. Additionally, Linda has worked in the field of diabetes for over 30 years. As part of her nurse practitioner career, she has also specialized in dermatology. She is skilled in numerous minor surgical procedures that can be performed in the office in an outpatient setting.
Linda's dedication to education lead her to teach part time for 9 years as an Associate Professor at University of Missouri, St. Louis in the RN, Masters, and Nurse Practitioner programs.
Linda, her husband Michael, and their cocker spaniel Wilson, relocated to southern Oregon in September of 2008. "We visited southern Oregon in 2007 and fell in love with the area and the people. We call this our working retirement."
"I love what I do, I always wanted to have my own practice and I wanted to work in a location where I could really make a difference."
Prior to moving to Oregon, Linda spent 7 years in an Internal Medicine practice in St. Louis, Missouri providing care for patients with diabetes, cardiac, and pulmonary health problems as well as continuing to provide dermatology, women's health, and general health care. Her initial 9 years of practice were in rural health.
As an RN, Linda worked in ICU, cardiothoracic surgery & step down units, cardiac stress testing, Holter monitor and pacemaker clinic. She was active in the development of an inpatient/outpatient cardiac and pulmonary rehabilitation program. Linda has directed, organized, and developed both inpatient and outpatient Diabetes Management Programs. She is responsible for developing the first Diabetes Self Management Program in rural mid-Missouri, located in Rolla, Missouri.
Linda has participated in research as a co-investigator in the "Health and Economic Outcomes Associated with Bone Loss in Postmenopausal Women" (2005 to 2007). She is a co-author/co-investigator of "Rural Nurse Practitioner Dermatology Consultations: Growing Role in Rural Health Medicine," Stoeker & et al, (1998).
Leona Anderson, AGPCNP-C
Dr. Leona Anderson is educated as an Adult-Geriatric Primary Nurse Practitioner and completed her clinical practice doctorate, DNP in 2017, and is Board-Certified through the American Academy of Nurse Practitioners. She utilizes a model of care that she learned from her mentor while earning her clinical doctorate, which blends research, education, advocacy, clinical, and holistic roles (REACH) when providing for her patients.
Her belief is that "you must first take care of yourself if you are to successfully care for your patient." This belief is not only meant for the professional caregiver, but also for the family caregiver that oversees a loved one's care at home. She believes in educating a patient and the family about an illness/disease process at the earliest point of care to help promote an improved quality of life for both the patient and the caregiver / family members.
Dr. Anderson initially started in healthcare in 1975 as a nurse aid. Her career grew over the years with serving over 25 years in the U.S. Army, retiring as a Major in the Army Nurse Corps in 2010. She also retired in October 2011 from the Veterans Medical Center in Atlanta, Georgia to care for her terminally ill husband prior to his death. The many years that she spent providing care for the men and women in the military and the veterans, while simultaneously raising four daughters, were very satisfying. Currently, she is in the process of building a home on property in Azalea, Oregon that has been in the family since the 1940s when her father's parents moved there. She spends time with her two dogs, a cat, and three horses that came with her from Georgia.